Upcoming public training classes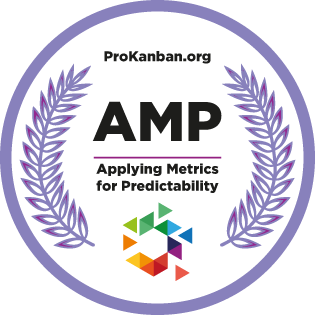 Applying Metrics for Predictability (AMP)
Are you being asked "when will you be done" and don't have an accurate answer for that? This class dives deep into this question for both single item forecasting and multiple item forecasting. We also address variability in your data and what we can do to increase the accuracy of those forecasts. Although this is a key piece of a Kanban system, this kind of forecasting works equally well for Scrum teams.
June 25/26, 2022 (Sat/Sun)
Class held over zoom, 9:00am-5:00pm (MT / Mountain Time)

Private training
We offer private classes to organizations for both any of our public offerings and also for customized classes based on the clients need. If you'd like to have a private class at your company then contact us now.
Refund Policy
If you cancel more than a week before the event starts then we'll issue a full refund minus credit card processing fees.
If you cancel within a week of the start of the event then we'll refund 50% of the ticket price.
No refunds will be issued after the event has started.